The latest evolution in data protection and DataOps is here! History Stream TM enables BI/BA Teams, Data Engineers, Data Consumers to quickly and flexibly stream Salesforce data into their existing systems for analytics, data warehousing, AI/ML, and data mastering.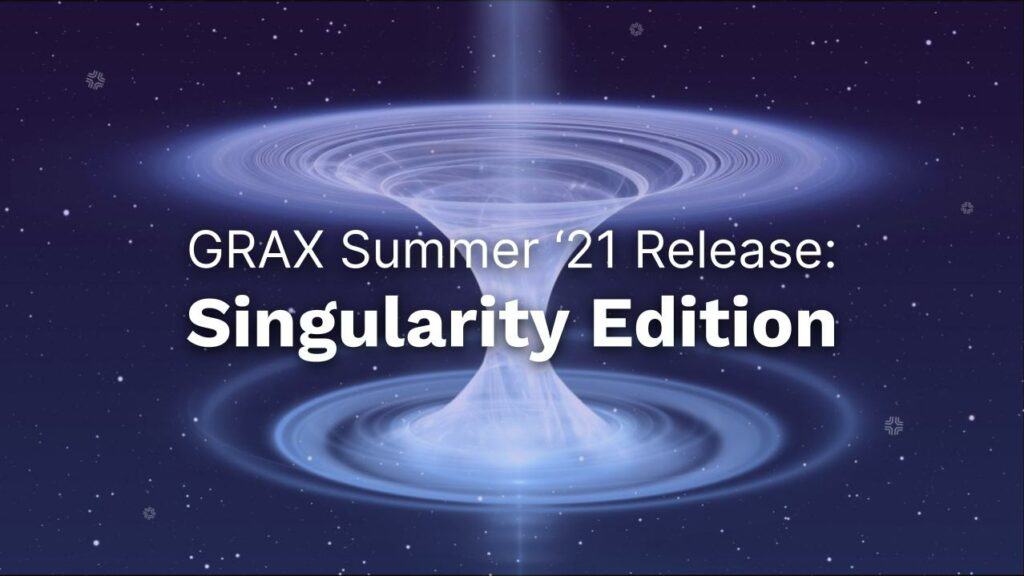 Welcome to GRAX Summer '21 – Singularity
Do you want your cloud application data in your own storage facility?
Do you want to backup, archive, and reuse your history within your public cloud?
Do you want to take advantage of your existing Amazon Web Services (AWS) contract?
Do you want to feed ALL of your historical data into an analytics platform for reporting, trend analysis, deal history, etc.?
If you answered 'yes' to any of those questions, then you will love the GRAX Summer '21 Release – Singularity Edition. Here at GRAX, we have been working hard on exciting new features for GRAX customers, and we cannot wait to share all of these updates with you!

Read on for some of these exciting new features…
History Stream TM
Do you want to own and control access to your data (your history)?
Do you want the ability to feed analytics platforms, such as Salesforce Tableau, Amazon QuickSight, PowerBI by Azure, and others?
With History Stream TM, you have the ability to easily facilitate all your historical datasets into these tools, and many others, through minimal configuration. GRAX helps you unlock the full power of your ENTIRE cloud application history, not just the latest version of your historical data.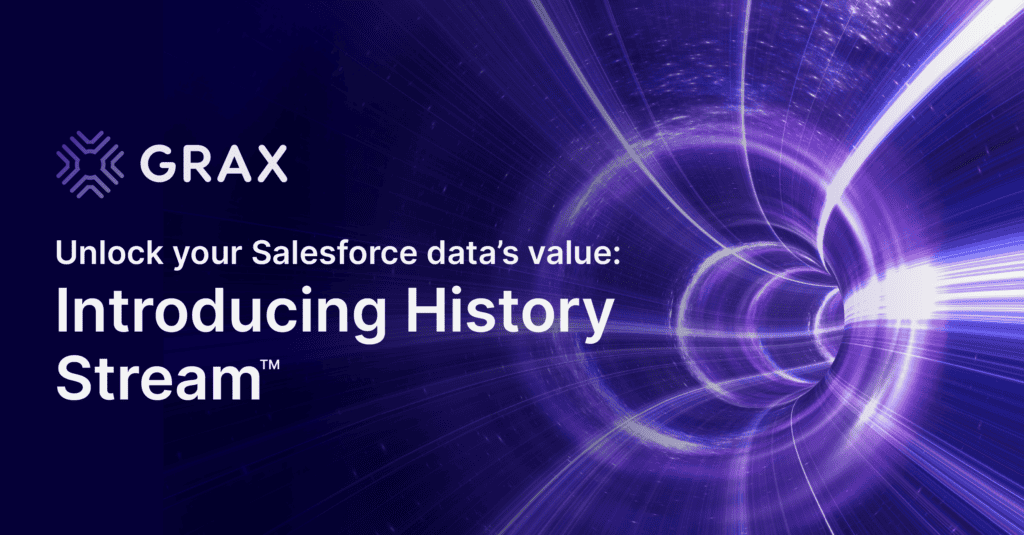 GRAX Virtual Appliance
What is the GRAX Virtual Appliance? Put simply, the GRAX Virtual Appliance is GRAX but running inside a public cloud service that your company owns.

This new offering is an amazing benefit for GRAX customers because now you are able to:
Take advantage of your existing contracted rates with Amazon Web Services (AWS)
Have more flexibility in the monitoring of access and application logging
Pay for only the consumption of resources that you use – this is not a "one size fits all" deployment model
Delete Tracking
Do you want to know in your data lake when a record was deleted? This new feature allows GRAX users to track deleted records within their GRAX History repository, such as:
If a user manually deletes a record that has been backed up to GRAX,
If a user deletes a record, and it cascade deletes related records,
If an integration deletes records…
Fear not – as long as this record has been previously backed up with GRAX, we will track that the record is deleted and update your GRAX History repository so that you never lose track of your history. Learn more about how this works.
GRAX Single Record Restore
With the Single Record Restore, you give your users the power to preview historical versions of a record, revert to a previous version, see what user changed a version, and more! If you want your users to be able to restore single records into Salesforce or to be able to update a record to a previous version – this latest update will help you do so.

With the new and improved GRAX Single Record Restore Lightning Web Component, you can do all of that and more. The GRAX Single Record Restore components enable admins to provide this type of restore capability to their end-users. This also puts in place numerous safety measures so that only specific users can view or restore these records.
Want to Learn More?
To learn more about the Singularity Edition, including product enhancements and bug fixes, please see our release notes.
It's time to unlock your Salesforce data's value
Get started