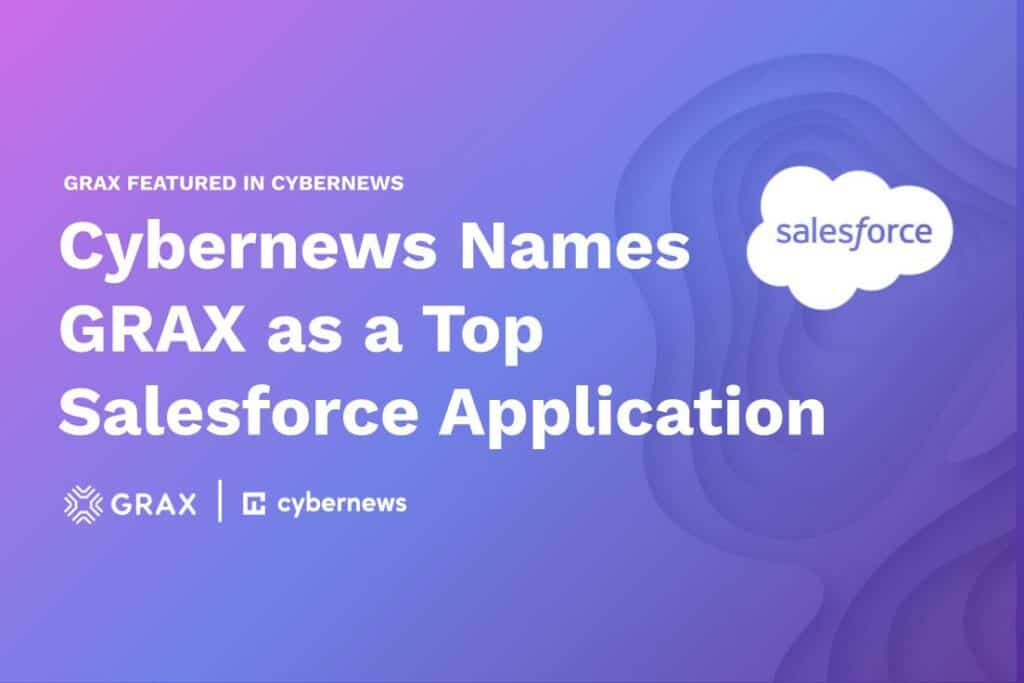 According to Cybernews, by merging Salesforce application data backup, data recovery, and data archiving with scalable data operations for a genuine Salesforce Data Lifecycle Management solution, GRAX is upending the Salesforce data protection market.
With this unique approach to capturing, ingesting, and streaming past historical versions of your Salesforce data, the solution that allows you to back up, archive, and restore your Salesforce application data is the same tool that enables you to pipe and stream your CRM data into industry-standard tools to transform your business.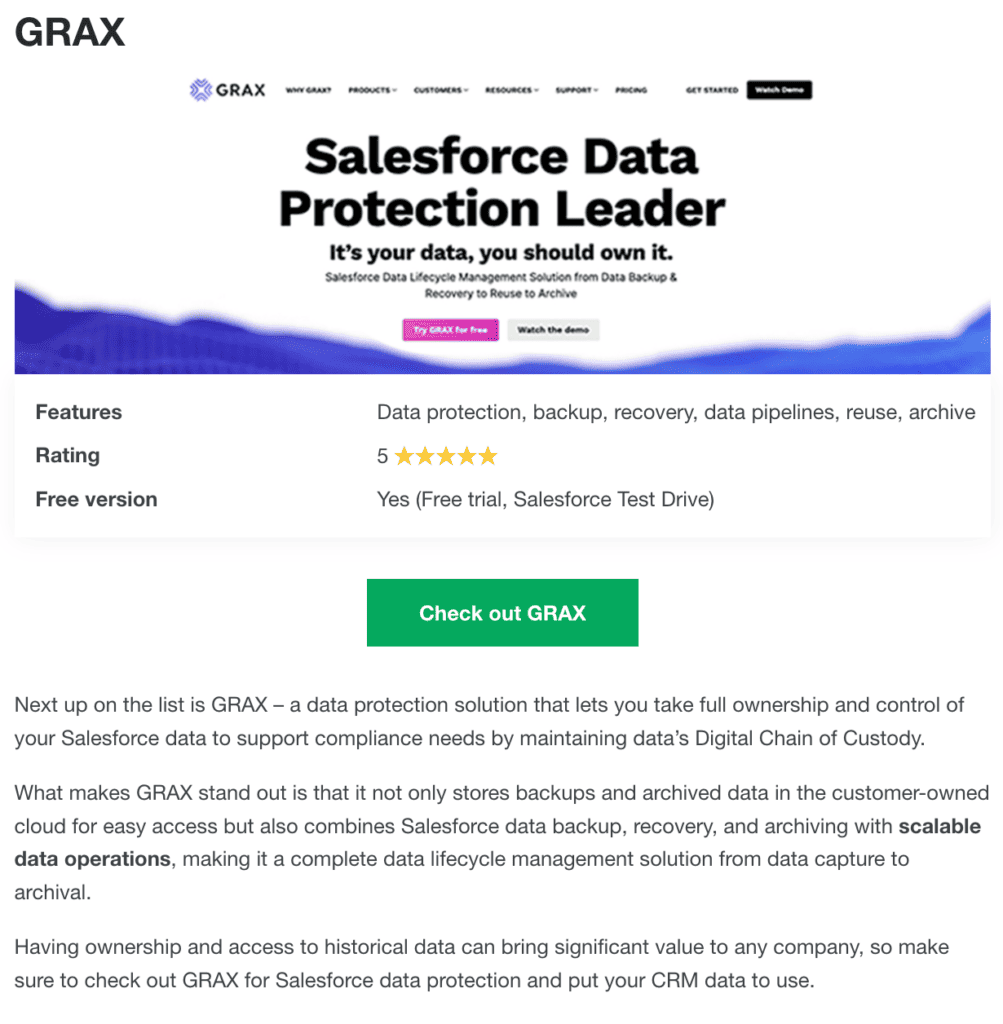 That's why GRAX was included in a recent list of the top Salesforce applications compiled by Cybernews – an online journal with articles on technology as well as product reviews, including projects like tests of the best VPN services for your Mac.
In need of a robust way to protect your Salesforce data? Contact GRAX today!
Try GRAX for free
Ready for the ultimate Salesforce application data protection solution?
Try now