This eWeek article includes commentary from our CEO Joe Gaska about what's next in backup.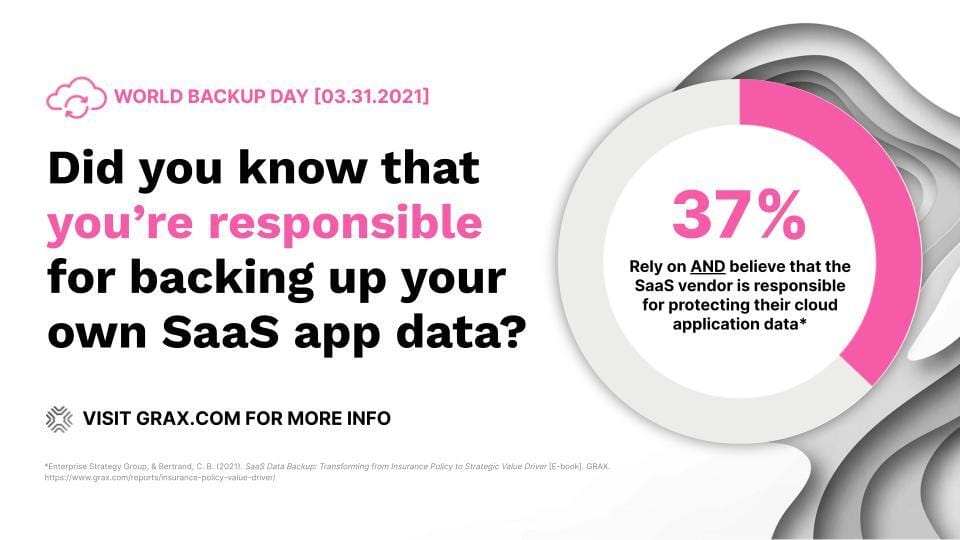 In this article recognizing World Backup Day, Joe Gaska asks businesses to think beyond using backup data for insurance and see it for the strategic asset it can be.

Key Takeaways:
For businesses to move beyond using backup data for insurance, they must take ownership of their data – especially SaaS application data.
By owning cloud app data that is backed up and stored in your own cloud infrastructure, you get the granular historical data needed to minimize impact from app data loss and to comply with industry regulations.
Equally important, accessing backup data for other business and analytical purposes from your own cloud storage — instead of directly from a vendor's app — is a much easier and more cost-effective way to derive strategic value from it.
See the full excerpt below or read more in this eWeek article: World Backup Day 2021: It's All About Automation.

It's time to take back ownership of your data!
Discover the 3 reasons why you need to take back ownership and control of your SaaS data.
Read now