This Dataversity article by our CEO shows the value of backing up data from a vendor's cloud app into your own cloud infrastructure.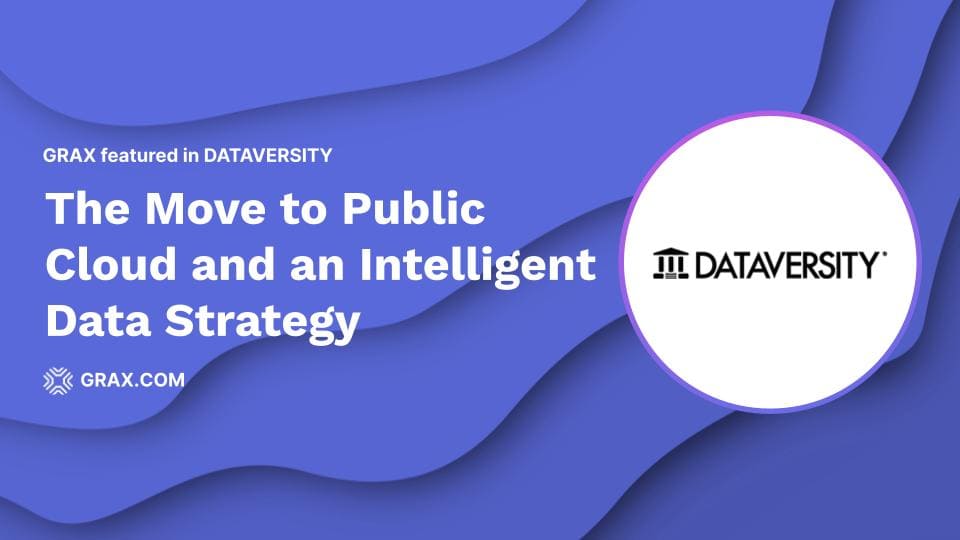 According to a 2020 IDG report, over 92% of organizations say their IT environment is at least partially in the cloud, with that number likely to grow in coming years. Accelerated by the pandemic, enterprises have been shifting from on-premises systems to public infrastructures like AWS and Azure, and public cloud-based apps. Yet, despite the plethora of these modern solutions and technologies and the flexibilities they offer, many IT organizations are still operating the old way – and suffering from disjointed systems, extra costs, and frustrations.

In this article, GRAX's CEO Joe Gaska explains how, by creating an intelligent cloud infrastructure that makes the most of an organization's data, enterprises can make sure they have the access they need to derive tactical and strategic value from going to the cloud.

Key Takeaways:
The point of going cloud-first is to have an agile, cost-effective, and connected infrastructure that enterprises can easily use for business advantage.
Cloud-based apps like Salesforce contain a tremendous amount of critical business data, but tapping the data that resides in 3rd-party cloud apps for other purposes can be very difficult and expensive.
It's time to own your data by backing up and archiving it out of the vendor's cloud-based app directly into your own cloud environment.
When business-critical SaaS data can be easily moved and accessed, companies can learn more, adapt faster, and open up a whole new world of possibilities.
Read more in this Dataversity article: The Move to Public Cloud and an Intelligent Data Strategy
Who owns your data in your SaaS cloud applications?
Discover the 3 reasons why you need to take back ownership and control of your SaaS data.
Read now