This article, written by GRAX CEO Joe Gaska for Built In, discusses the benefits of remote work and how companies can use it to increase retention, productivity, and cost savings.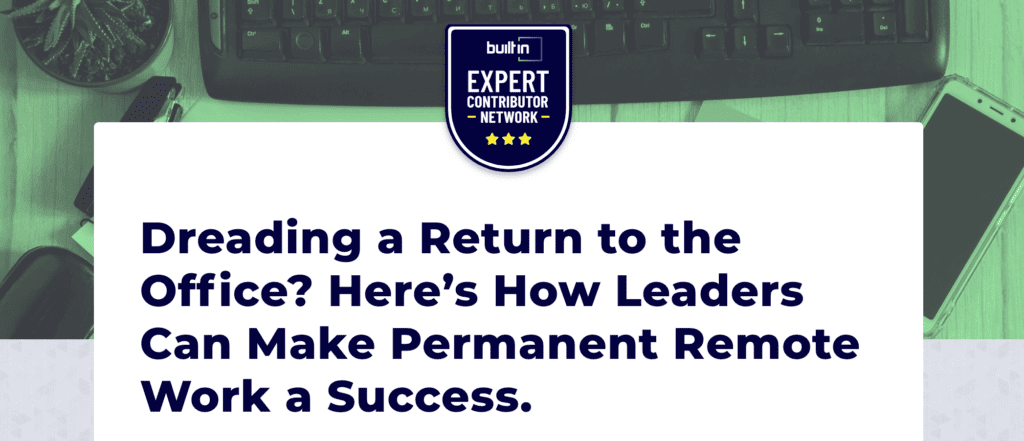 While some companies are planning a return to the office, others are choosing to make remote work their long-term policy. At GRAX, remote work has been the norm since our launch in 2017 to give employees added flexibility in their schedules without the need for a commute. Gaska advises that companies provide options for employees. As companies determine their policies, remaining flexible and responsive to employee needs is crucial.

Key Takeaways:
Remote work is the preference for many employees. One survey found that 29% of people would quit their jobs if they weren't allowed to remain remote. Companies need to be accommodating to retain top talent.
To make remote work effective, managers need to set clear goals with their teams and consistently measure progress on these goals. This should include frequent check-ins with employees to meet timelines and maintain accountability.
Leaders need to get creative to establish a positive company culture in a remote setting. This means putting more energy into planning engaging and interactive ways for employees to connect as people.
Continue reading this article on Built In.