The GRAX Kinetic Edition empowers you with a better way to view all backed up, archived, and deleted historical Salesforce data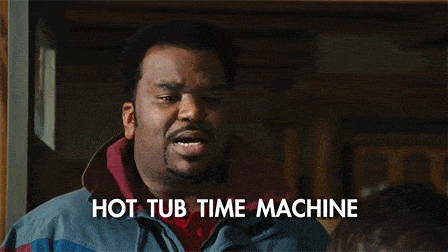 Adding a hot tub to your time machine won't make it more robust – perhaps cooler, but certainly, you'll find that the GRAX Time Machine is more powerful in our latest Winter '22 release. That's why we are thrilled to announce the Kinetic Edition, which empowers you with a better way to view all backed up, archived, and deleted historical Salesforce data. It's literally the best way to time travel to view and act on all of your captured Salesforce history.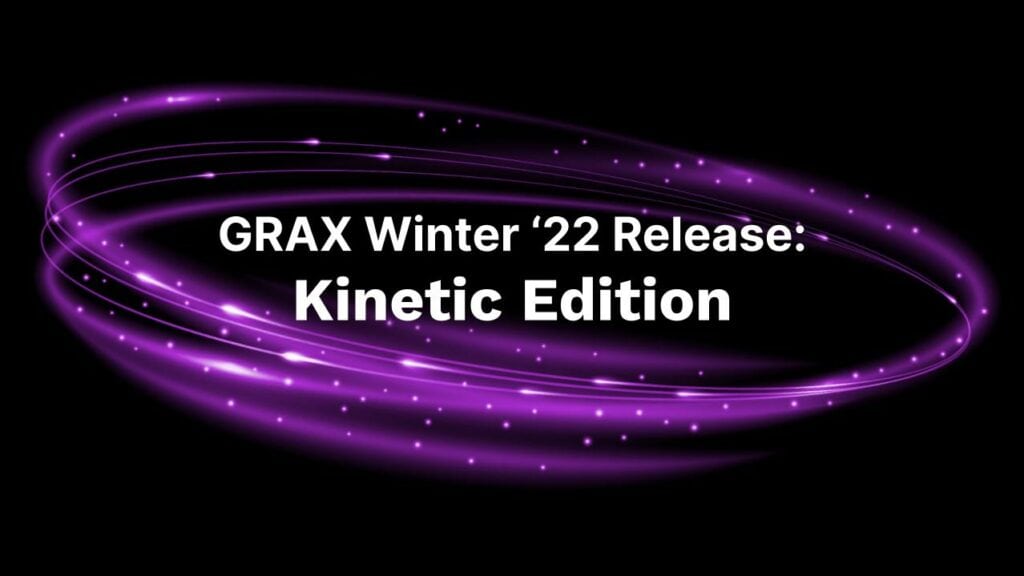 It's no longer just potential; it's kinetic
GREAT SCOTT!!!! The GRAX Kinetic Edition is here! With this new release, you can "Go Back to the Future" and then see the future of GRAX.
Spoiler alert, Biff does NOT steal our "sports almanac" in this edition. We start with looking back and being able to view the history of your data, in a brand new way, with the GRAX Data Viewer. We then fast-forward to the future with the ability to view the beginning of the future of GRAX with the GRAX Search.
If you are ready to learn more, hop in your Delorean, and join us for the GRAX Kinetic Edition.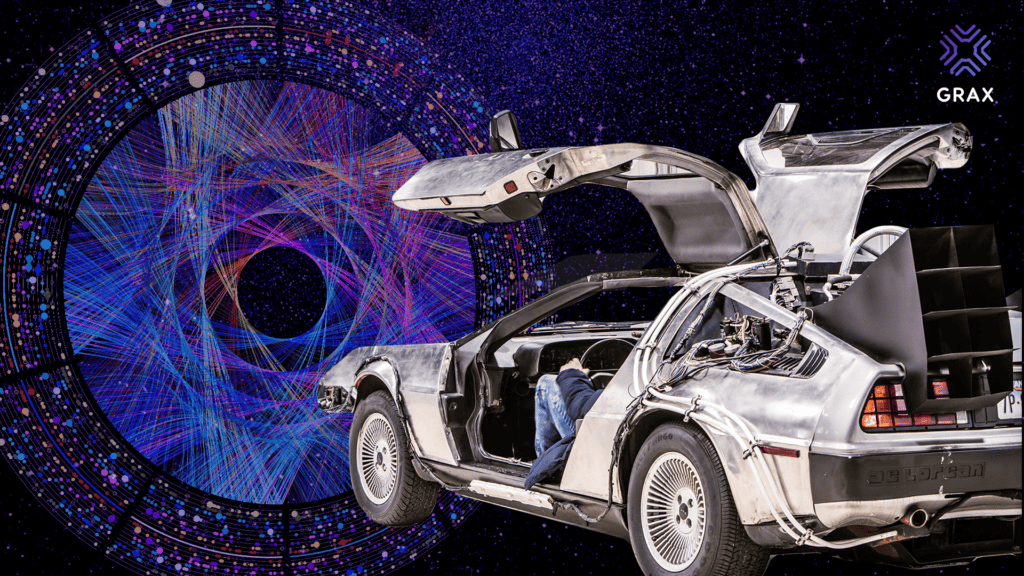 Time Traveling with GRAX Time Machine
"Wait A Minute, Doc. Are You Telling Me You Built A Time Machine…Out Of A DeLorean?"… or is it out of GRAX? Yes, you don't just have to be Marty McFly to view your past now; any GRAX customer can view and act upon their past. With the new GRAX Data Viewer, it has never been easier to turn the clock back to 1:20 AM on October 26th, 1985.
Get in the GRAX Time Machine, we're time traveling!
Check out our GRAX Data Viewer in action
Watch now
For more information about the GRAX Data viewer, check out our knowledge base.
Inventing greatness in GRAX Labs
If you had a time machine, would you time travel to look at what the future of GRAX might look like? Well, now you don't need to time travel to find out! We're thrilled to announce GRAX Labs, a new playground where our product and engineering teams at play will post videos of potential new features and functionalities. Check back often to see what we're working on.
GRAX Search
What's wrong McFly? Chicken? No, we will not call you a chicken for wanting to see the latest and greatest with the all-new beta GRAX Search. This beta feature allows our customers to take a peek into the future of GRAX and where we are headed with searching for data, viewing your data and its relationships, and restoring this data in a simple-to-understand UX. We know that you will love the future of GRAX as much as we do.
GRAX Search is here!
See it live in GRAX Labs
Watch now
Ready for more power?
Please see our release notes to learn more about the Kinetic Edition, including product enhancements and bug fixes.
Ready for your own time machine?
Speak with an expert to learn more
Let's talk