This article, written by GRAX CEO Joe Gaska for insideBIGDATA, discusses the critical role SaaS data ownership plays in data protection and machine learning.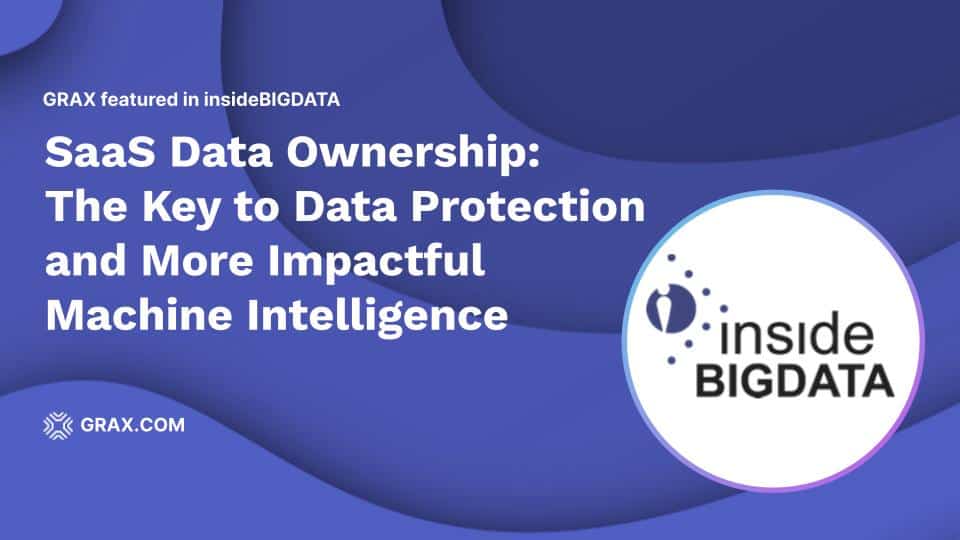 With Gartner reporting that 97% of organizations use SaaS applications, the question of SaaS data ownership is quickly becoming something that can no longer be ignored. Although some organizations have caught on to the fact that they need to take direct ownership of their SaaS application data — because otherwise, it's at risk of being lost, compromised, and inaccessible — many just see it as filling a compliance checkbox. Joe discusses how SaaS data represents a huge, missed opportunity for improving modern-day machine learning algorithms and more.

Takeaways include:
The most critical success factor in machine learning is feeding in a high volume of changes in data over time. SaaS application change data is needed to improve ML success and outcomes.
Organizations can take ownership of their SaaS application data by using old tools, like backup, in new ways. New twists on these tools are starting to allow businesses to directly and readily access their raw SaaS app data in the customer's own cloud environments.
Three simple guideposts can quickly indicate whether you have the right backup tool for the job: Ownership, Access, and Data Capture.
Learn more in this InsideBigData article, "Saas Data Ownership: The Key to Data Protection and More Impactful Machine Intelligence."
It's time to take back ownership + control.
Discover the 3 reasons why you need to take back ownership of your SaaS app data.
Learn more