We're excited to announce our Fall '21 Release – introducing our pilot of the GRAX Console.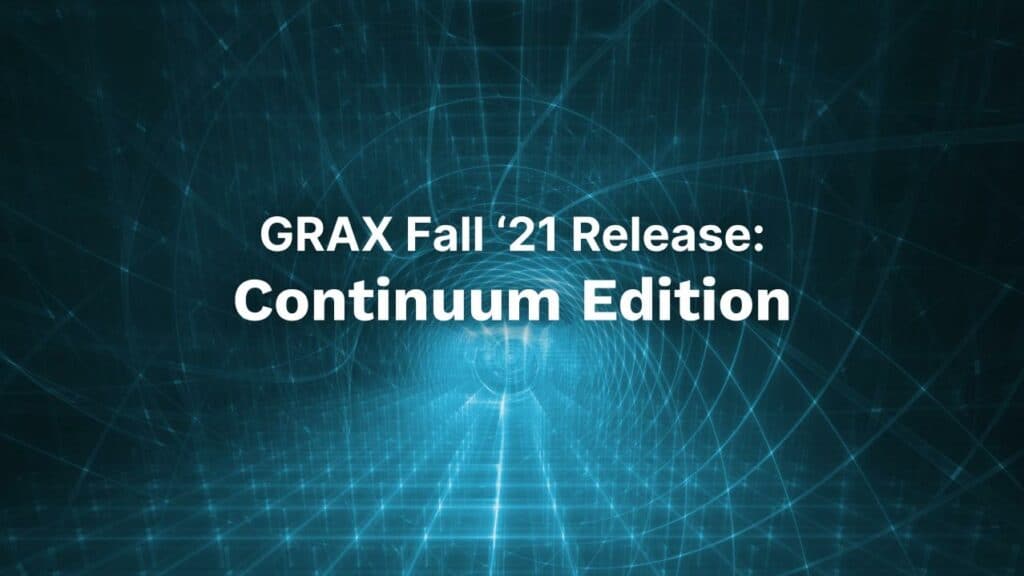 Welcome to GRAX Fall '21 – Continuum
Have you ever had an end-user or rogue ETL/integration accidentally update thousands or millions of records in Salesforce?
Do you need to mass restore records to a previous version at a specific point-in-time?
Do you want an easy way to quickly feed your historical data into an analytics platform for reporting, trend analysis, deal history, and more?
If you answered 'yes' to any of those questions, then you will love the updates released as part of the GRAX Fall '21 Release – Continuum Edition. At GRAX, we heard you and have made some of our most existing and popular features more robust and even more user-friendly than ever.
Read on for some of these exciting new features…
GRAX Console – Pilot
GRAX has taken the next step to bring you brand-new features in the least amount of time, something we all want, right? With this pilot, customers can leverage the latest features listed below through an updated, streamlined experience in the user interface. The best part, you can quickly and easily access this through the GRAX Managed Package in Salesforce. As always, your data security is the most important thing at GRAX, and we have rolled out all of the necessary protection for your data. Please contact your Customer Success Manager or email help@grax.com for more information on joining this exciting pilot.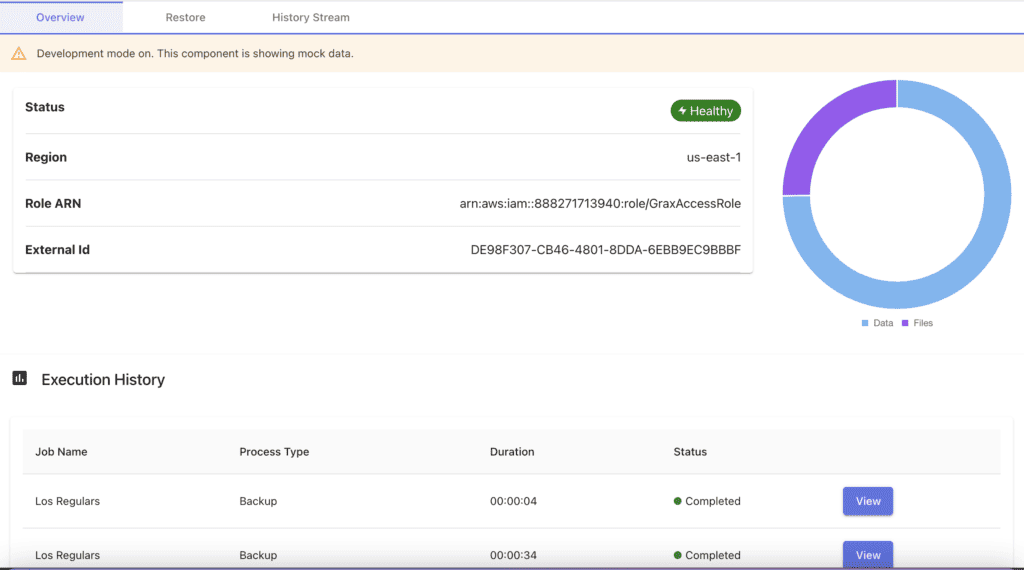 GRAX Point-In-Time Restore
As a Salesforce Admin, we all have had "that moment" when we realized that one of the other Sales Admins accidentally updated multiple records "at some point in the past." It makes it even worse when we have no idea what that point in the past was and what fields were changed other than the ones we can see in Field History. We have good news on that front, since you are backing up your data with GRAX, you will not have to worry about this anymore.
With GRAX, you can now select a specific point-in-time and update a subset of records to the value from GRAX at, or before, that specific point-in-time. This gives you confidence that even though someone within your organization, or an ETL process at your company, updated records in the past, you can fix it. Read this blog to learn more!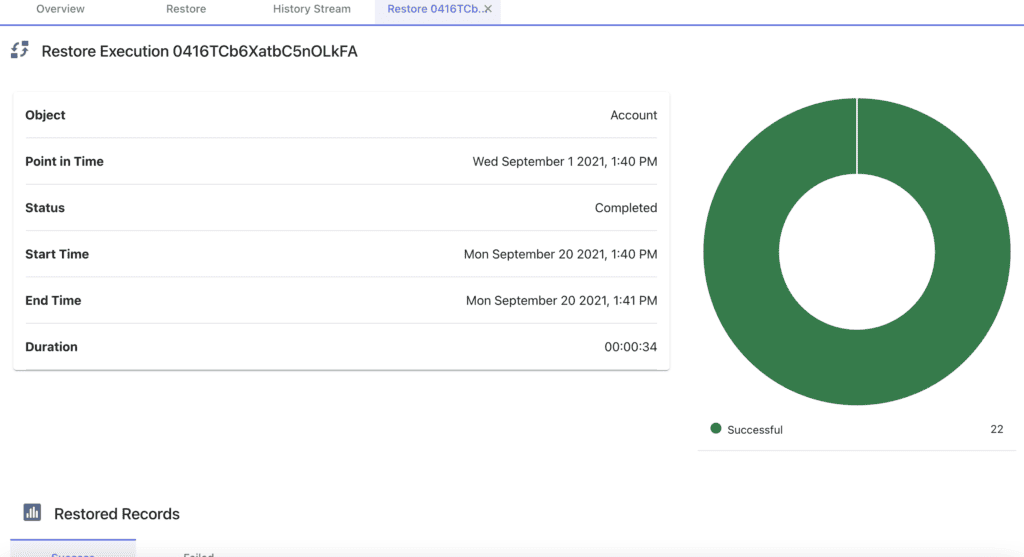 Enhanced UI – History StreamTM
This enhanced UI allows your GRAX Administrator to easily and quickly select which objects you want to enable for History Stream TM while also viewing the aggregate stats/metrics of processes ran for different objects. This makes it easy for the Admin to quickly view which objects have enabled History Stream TM within GRAX.

Want to Learn More?
Please see our release notes to learn more about the Continuum Edition, including product enhancements and bug fixes.
Ready to upgrade?
Get in touch with a GRAX Expert.
Let's go