With GRAX, You Do.
When you think about the question – who's got your backup? – it is crucial to think about who OWNS your backup data. And only with GRAX, do you truly own your backup data. When you own your data, it can serve as the business transformation blueprint for molding your historical data into strategic value.
Recently, GRAX was featured in the Salesforce webinar: Who's Got Your Back(up)? Where we had the opportunity to showcase our backup technology against some other alternatives in the Salesforce backup space. GRAX is very different from a standard Salesforce backup solution or Salesforce archive solution. We deliver a much higher Return on Investment (ROI) to our customers over time due to our three principles of:
Data Ownership
Data Access
Change Data Capture.
We have customers who initially invested in GRAX to maintain business continuity or to improve application performance through data archive. However, our customers were able to quickly leverage these investments and transform their data into valuable insights because of data access. GRAX is the only solution that keeps your backup and archived data next to your live data in the Salesforce interface. When your data is accessible in production, you can make the best data-driven decisions for your business to drive:
awareness around the health of accounts
an increase in cross-sell / up-sell opportunities
a reduction in operational overhead
product development innovation
and more!
That is why GRAX delivers customer value like no one else.
Get in Touch
Speak with an expert on how to unlock your business' value faster
Schedule a Call
Don't worry if you missed the Salesforce webinar – we gathered a comprehensive list of questions & answers from the session just for you.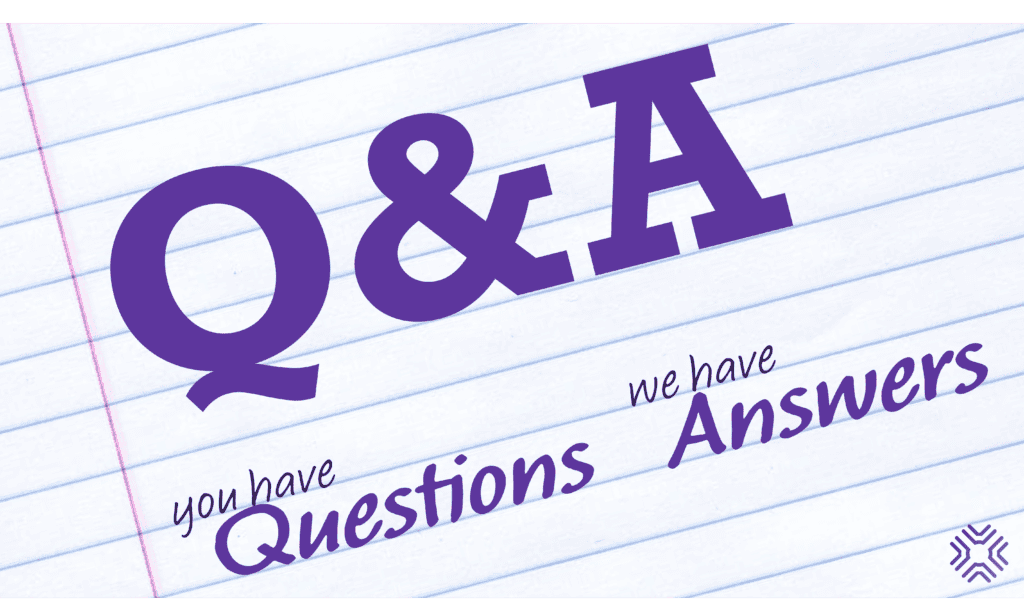 Backup
When we say, that our data is backed up where does the data go? GRAX is the only tool that allows you to truly own 100% of your backup data. Your backup data will live in your storage environment. Our architecture allows you to choose the storage provider of your choice: Amazon Web Services S3 (AWS), Microsoft Azure Blob Storage (Azure), or Google Cloud Platform.
Does GRAX consume governor limits or salesforce resources that are scarce such as batch jobs as opposed to less scarce such as bulk API for backup? Part of the GRAX solution runs on the Salesforce platform, which means that you should be aware of the limits and governors that Salesforce imposes. Although you can't avoid the limits and governors due to Salesforce's architecture, GRAX can help you better understand Salesforce's limits and governors so that you are enabled to run the most efficient backup and archive jobs. For details and tips: https://documentation.grax.io/docs/limits-and-governors.
How can we compare and confirm changes using metadata? By using GRAX's Advanced Audit functionality, you can now have the metadata about the change event as well as the actual data from the underlying record side by side.
Can you see how much has changed for an object between now and the snapshot as well as between a snapshot and a point-in-time? The new standard for Recovery Point Objectives is to capture every single change, unlike other backup tools that only record data up to every 15 minutes. Our change data capture technology, the GRAX Time Machine, let's you to see and compare original values, new values, and current values all within your Salesforce interface. Even if you have archived your data out of your Salesforce and into your data storage environment, you will still be able to access that data in Salesforce and see the changes in the field(s).
For backup jobs, can I include parents and their child objects of any chosen objects in the hierarchy Yes, GRAX's hierarchy processes provide you the ability to create complex backup jobs for a parent along with selected children and children of children (grandchildren of the main parent). For more information on our Hierarchy Processes, please visit https://documentation.grax.io/docs/hierarchy-processes.
Is there a limit to the level of hierarchy that we can include in a backup job? Generally, there are three stages to the GRAX hierarchy processes: parent, children, children of children (grandchildren). However, there may be edge cases where there are more than three levels. GRAX supports up to five levels deep, such as with the FeedItem object.
As a managed package, how can customers access their backups if Salesforce "goes down"? When you use GRAX, you own your data and the ability to access your data from your data lake even if Salesforce goes down.
Can GRAX backup complex Managed Package data and metadata including private/protected custom settings, etc? Yes, GRAX can backup standard, custom, and some system Objects, as well as managed objects to the GRAX data lake. GRAX captures both data and metadata surrounding objects and their related children. Restoration of these objects may be limited to restrictions of the managed package itself. Data out of 3rd party managed packages (i.e. AppExchange apps) is protected.
Can you backup CPQ data and metadata? GRAX can backup CPQ data objects as part of its standard or custom object backup. Metadata surrounding CPQ can also be captured with GRAX's metadata backup functionality.
How can we be sure that our backed up data is secure? You own your data's entire Digital Chain of Custody with GRAX, which means you own your Salesforce environment and your data storage environment (AWS, Azure, GCP). GRAX uses various security measures to protect data both in transit and at rest. For more information on GRAX's security architecture, please fill out the form below for our Security Architecture documentation.
Can you capture all of the data in a single backup? Could you please expand on how you would capture all data in a single backup? One of the most used functions is GRAX's Object Backup. Most of our customers use this functionality to do a full recurring backup across all of their most important objects. Object backup will back up ALL records across one or multiple objects.
Can you backup content and its versions? How do you support restore for this? GRAX can backup and archive Salesforce attachments, files, and content through Hierarchy Backup or Hierarchy Archive. We support restore via Search for Parent Record, Search for ContentVersion, Search for ContentDocument, Search for ContentDocumentLink, or Lightning Component.
Restore
For restore jobs, can I include parents and their child objects of any chosen objects in the hierarchy? When you use GRAX's Restore Using Custom Hierarchy function, this allows you to restore both the parent and children. For child objects, simply select the ones within the hierarchy that you want to be restored. You can also drill down and select specific children for restore jobs as well.
Is there a limit to the level of hierarchy that we can include in a restore job?GRAX will navigate the hierarchy that's been defined and captured within a scheduled backup or archive job. GRAX has the capability to backup and restore up to five levels of parent-child relationships including binary attachments.
Can you fully restore metadata? Can we see a restore demo of metadata? With GRAX Metadata backup, you can rest assured that you have a secure recent copy of the metadata, from which your Admin team can compare versions, restore particular pieces using the tool of their choice.
Can we restore a single record? Is it possible to see and filter what we are restoring before starting the process? The GRAX Restore functionality is a great way to restore a record based on that record's values the last time it was backed up. When setting up a 'search and restore' job, you can select the object, the associated fields you want to be returned from the search query, and the filter criteria. With a click of the 'retrieve' button, you will see all records that fit your search parameters. At this point, you can select a single record or multiple records to restore.
Can you restore auto-number? What considerations should I take in doing this? It's a Salesforce protected field type, but with GRAX you can work around this by changing the field type for 'auto-number' to 'text' and then restore the data. Once restored, you can then change the field type back to 'auto-number'.
Can you restore metadata from managed packages? Managed packages are protected objects in Salesforce; therefore, they are unavailable for restore because they are protected by their package authors as a protected operation.
Data Archive
Can you report on the archived data joined to data in Salesforce? GRAX is the only tool that allows you to archive your data out of Salesforce to your data lake while retaining access to the archived data right next to your live data in Salesforce. As part of the GRAX managed package, our GRAX Connect Lightning Component allows you to visualize Archive data directly inside Salesforce as related lists. This functionality allows you to leverage your existing tools, such as Salesforce Reports, Tableau, or Einstein, for reporting and analytics.
How do you pull and visualize archived data in Salesforce? With GRAX, you will be able to use your existing reporting tools, such as standard Salesforce reports & dashboards as well as standard reporting tools like Tableau, to create data visualizations for your archived data, live data, 3rd party data, and multi-org data.
In terms of the UX aspect, is the look and feel of visibility of archive from Salesforce optimized in the related list in Salesforce? Yes, based on the GRAX Lightning component, which can be added to any SFDC object, SFDC admins/developers can add specific fields, sort orders, and conditionally provide an icon to view details that provide users with full visibility into the records underlying properties.
Analytics & Reporting
For the Analytics part, Einstein Analytics requires a separate license. Does GRAX cover it or would we be locked out of the reporting side of things, should we not have an analytics license? Einstein Analytics is not included with GRAX; however, you can still leverage your native Salesforce Reports for your analytics needs if you do not wish to purchase an Einstein Analytics license.
Compliance
Could you show how we can search the backups for a right to be forgotten request by a client? Yes, through our GDPR Functionality it's possible to perform full text searching to locate and erase client requested data directly in the GRAX UI.
Is GRAX FINRA compliant? GRAX can help you meet FINRA compliance (FINRA SEC 17a-4). For more information on how GRAX can help you with your specific use case, please fill out the form below.
Other Features
What is GRAX's data retention time-frame? And if you don't charge for storage, is there a limit to said storage? With GRAX, you own your data and your data storage environment. We do not limit or charge you for any storage since you own your entire Digital Chain of Custody. You choose how long you want to store your data and how much data storage you need when you select your data storage provider.
What kind of automated early warning and notification alert systems are there? Alert escalation? There are various ways that you can be alerted. We have notifications for the progress of GRAX jobs, as well as for staying updated on successful executions of your GRAX processes for backup jobs and hierarchy processes. You can also create custom notifications for your alerting needs.
How does your platform notify admins? Our email alerts can notify admins about the backup job/hierarchy process stats, including the number of records inserted and updated in GRAX, and a link for more details. Additionally, admins will be notified if there are any issues or errors related to your back or restore process. For more information on alerts, please visit https://documentation.grax.io/docs/alerts-and-notifications.
Do you support external objects? And do you use Salesforce Connect to support external objects? GRAX is the only tool that supports external objects and allows for 3rd party data access in Salesforce. When you load external data into GRAX via Salesforce Connect, you can easily display 3rd party data (e.g. invoicing systems, ERP data, etc.) natively in Salesforce as related lists, reports, and more. Your external data would also be accessible via Salesforce native Search.
Would any configuration need to be completed by the Salesforce admin for supporting external objects? Some configuration is required to set up data access for external objects. Please see https://documentation.grax.io/docs/external-objects for more information.
Who from your organization can access/view my data? How so? Grax assumes the user permissions you set up in Salesforce. The two ways to access the data are (1) via standard roles and permissions set in Salesforce or (2) via the data warehouse data lake path, which integrates into standard data warehouse solutions.
Can you handle Salesforce Lightning bolt connection? Yes, GRAX supports both Salesforce Classic and Lightning.
Do you support Salesforce Classic? Yes, GRAX supports both Salesforce Classic and Lightning.
Are you compatible with Salesforce Shield? Yes, GRAX data is reportable through Salesforce Shield and it assumes all security policies set up in Salesforce Shield. Even though Salesforce Shield has a field limitation (60 fields) for auditing purposes, GRAX's Object Time Machine functionality can provide unlimited Field Auditing. If you utilize our GRAX Time Machine product, you will be able to track a history of all field changes over time.
About the API functionality, what should I do if I don't know what API to use? Outside applications can query the GRAX API to get information that is contained inside your data storage environment. Please fill out the form below for API documentation and assistance.
For sandbox seeding, can you obfuscate, mask, anonymize data? What level of manual effort is required for this? Here at GRAX, we know the importance of protecting customer confidentiality during testing by obscuring data, which is why GRAX has a native masking feature. When you are restoring records into a sandbox, you can choose to have the data masked. We also have various masking options for certain field types.
Misc
What level of funding have you secured: series A, B, C, or D? GRAX has raised a Series A with Volition Capital. For more information on our funding: https://www.grax.com/post/why-grax-raised-12m-series-a-from-volition-capital-today.
Is there a recording available for the demo? If you registered for the webinar, Salesforce can send you a copy of the demo. However, if you missed the demo, we are happy to walk you through a personalized demo. Simply fill out the form below and we'll be in touch shortly.
Schedule Your Personalized Demo
Interested in learning more about GRAX? Please complete the form below and we'll be in touch shortly.