BostInno spoke to Joe Gaska, GRAX's CEO and founder, about how he started GRAX by figuring out this question: How do customers get the most out of their data?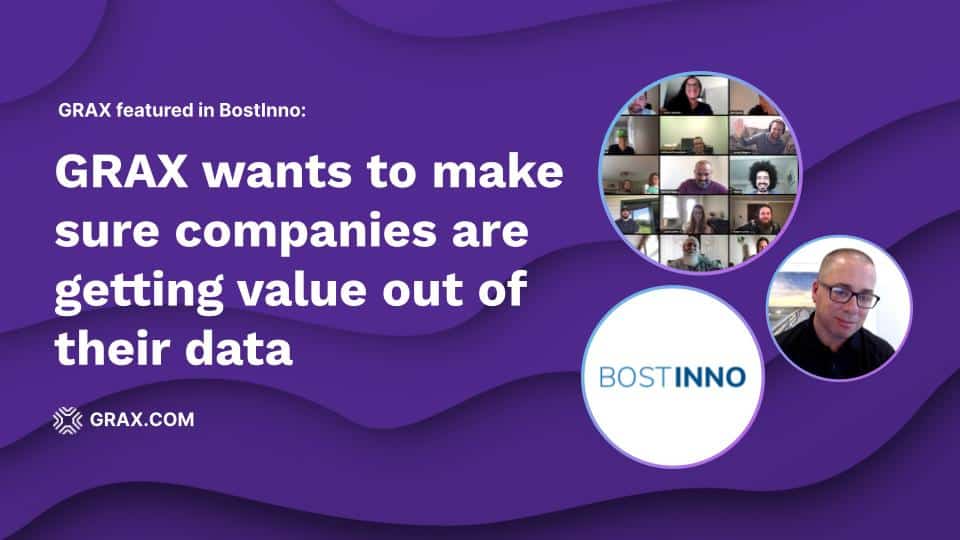 Allowing companies to own and easily access their cloud application backup data is what Joe set out to do. He believes historical data can provide valuable insights for shaping your company's future. To enable this, you must have all that history in a place where it's readily available. But SaaS vendors such as Salesforce hold your data and lease it back to you. That's very problematic.

Key Takeaways:
GRAX lets you capture every change in your SaaS application data and back it up into your own, highly cost-effective and scalable cloud environment — where it's always available to you.
Strong customer demand led GRAX to double its workforce and realize 120% revenue growth in 2020 over 2019.
Joe Gaska credits the relationships he's made in the Boston startup scene and super-talented coworkers for the successes GRAX has had.
Read more in this BostInno article, "GRAX Wants to Make Sure Companies are Getting Value out of Their Data."
Are you maximizing your data protection investment?
Learn how to ensure your SaaS app data is backed up and ready to drive greater value.
Watch now