GRAX Auto Config simplifies auto configuration of Salesforce permission sets to greatly reduce time-to-value for Salesforce backup, archive, and restore.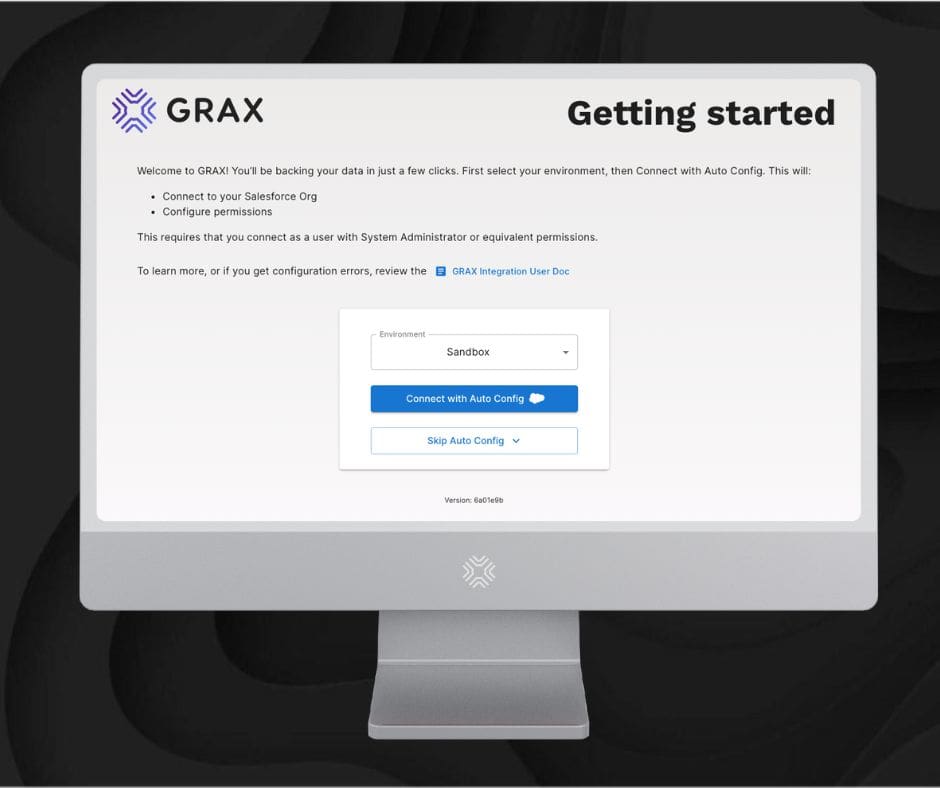 If you're a business relying on the Salesforce platform for daily business operations, you may know just how critical it is to have secure data protection and reliable data management solution to prevent data loss. But to even start protecting your CRM data and metadata with a backup and recovery solution, you must first set up and configure your data protection solution.
However many users experience challenges with configuring the permission set in Salesforce for these backup, archive, and restore solutions. Not to mention, setup can be time-consuming and error-prone, especially for organizations with large and complex Salesforce environments. That's where GRAX comes in with their new tool: GRAX Auto Config.
What is GRAX Auto Config?
With just one click, GRAX Auto Config simplifies the process of configuring Salesforce permissions for properly backing up CRM data – no more manual configuration or worrying about human errors. This tool works by scanning the user's Salesforce instance to identify the required profile permissions needed for GRAX backup, archive, and restore operations. GRAX then automatically configures the user profile and permission sets.
With just one-click, users can simply configure their Salesforce permission set group for GRAX, saving them valuable time and effort. This tool also reduces the risk of errors that can occur during manual configuration, ensuring that users have the necessary permissions to perform their tasks accurately and efficiently.
But simplicity is not the only benefit of GRAX Auto Config. It's also flexible and can be used by businesses of all sizes. Whether you're a small business or a large enterprise with multiple Salesforce instances, this tool supports them all. Not to mention, when it comes to supporting multiple Salesforce instances, this tool makes it easy for Salesforce users to configure permissions for different environments without having to repeat the process – even for configuring production instances for sandbox seeding.
Who does this impact?
As the rise of cyber attacks continues, many data and IT job functions now include SaaS application data protection. With Salesforce, generally IT administrators, Salesforce administrators, and data managers would worry about protecting this business critical dataset and ensuring proper user access.
That's why GRAX Auto Config can impact their role most, as it simplifies the process of configuring Salesforce permissions required for backup, archive, and restore tasks. They don't have to worry about struggling with manual configuration or risking errors in the setup of their business-critical data protection platform. Thus saving valuable time and effort by automatically configuring Salesforce permissions with GRAX.
Getting started with GRAX Auto Config 
Get a personal demo or free trial of GRAX here.