This AiThority article, written by GRAX CEO Joe Gaska, discusses why it's time to tap one of the most valuable sources of structured, converged, and historical trend data: cloud applications.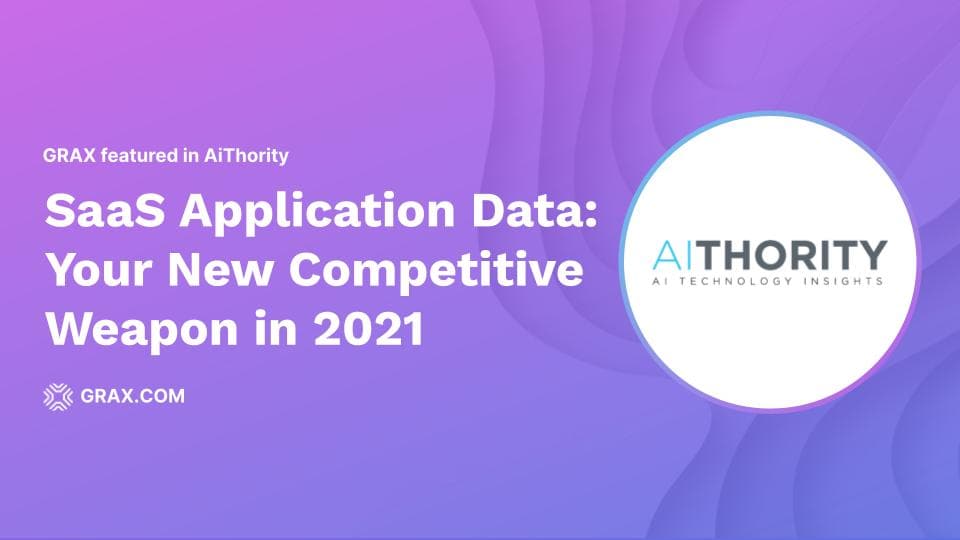 Cloud applications are critical to helping us optimize and grow our businesses day in and day out. Data stored in those applications is a rich historical record of everything that has happened in an organization, and a great predictor of what will likely happen next. The problem is, we haven't been able to reach deep into those applications in order to fully tap the power of the data stored in them — until now. In this article, Joe discusses a new approach to SaaS data backup that makes it easy.

Key Takeaways:
In order to get more than 20% business value from the data residing in your cloud applications, you need to fully replicate the data out of the application, as opposed to accessing it via limited APIs or data integrations. New SaaS data backup tools make this possible.
2021 is the year organizations will use cloud data backup in a new way, expanding beyond simply using them as 'insurance policies' for business continuity, to new data re-use scenarios across compliance, security, customer service and revenue growth.
Backup data, or more accurately, historical change data, coming out of hyper-converged cloud applications like Salesforce, will become the new frontier for learning from our past and gaining competitive advantage.
Read more in this AiThority article, "SaaS Application Data: Your New Competitive Weapon in 2021."
Are you ready to adapt faster?
It's time to transform your data backup from insurance policy to strategic value driver.
Discover how