This article, written by GRAX CEO Joe Gaska for American Banker, discusses how backing up SaaS application data helps ensure compliance in the highly regulated financial industry.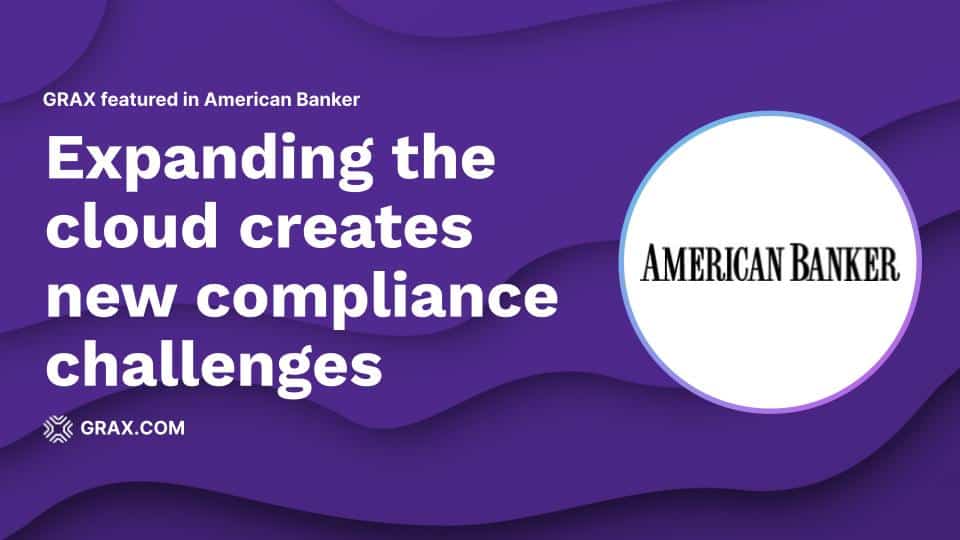 Once COVID-19 hit, cloud infrastructure and applications became even more compelling – financial pressures grew, and employees needed to work remotely and service customers online. Now, many organizations are using cloud-based, or SaaS, applications to not only manage financial data but also run their business. As valuable as SaaS applications are, they also introduce complications when it comes to complying with regulations, such as Gramm-Leach-Bliley Act and the SEC's Regulation S-P, that require safeguarding sensitive data and customer information, protecting against unauthorized access, and storing it securely. In this article, Joe Gaska discusses these regulation issues and suggests how financial organizations can mitigate risk and enhance compliance.

Key Takeaways:
Financial organizations must be WORM-compliant, meaning records must be "Write Once Read Many" to ensure they're not altered or deleted.
69% of financial companies use Amazon AWS and 79% using Microsoft Azure – both of which have a WORM-compliant offering.
Most SaaS vendors operate under a shared responsibility model, where they're obligated to protect the app itself and users are responsible for protecting the data.
Mitigate risk and enhance compliance by bringing SaaS app data storage under your organization's ownership – and making sure you capture and retain all changes made to the data.
Read more in this American Banker article, Expanding the cloud creates new compliance challenges.
[Accessing this article in full requires creating a free account for American Banker.]
Concerned about WORM compliance?
Speak with a product expert to learn more about how GRAX can help.
Get started